Roll to Roll Equipment (Winder-Unwider)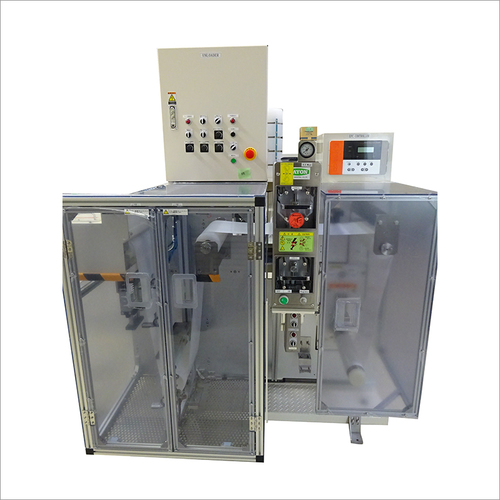 Product Description
Roll to Roll Equipment (Winder-Unwider)
At the entry and exit of a Roll to Roll Equipment (Winder-Unwider), terminal web guides are devices that are used to align the web to the required cross machine point. For appropriate alignment, the complete roll of web on the unwind-rewind stand is adjusted along the cross machine position. The roll-to-roll technique of producing items entails unwinding thin, flexible material in rolled form into machinery for processing and winding the treated material onto a roll.
Specifications:
Reel or Roll size : up to about width 350mm (please consult about the size)

Utility

Electric power : AC200V 3 phase
Features:
1. Set roll substrate (PET film, copper foil, polyimide etc ) on air shaft of unwinding shaft. After all of a roll substrate is unwound you will be able to connect new set substrate on unwinding shaft by tape.
2. Dancer roller sends out substrate to wider with giving adequate tension on substrate. Tension volume is adjustable by manual. Tension volume range is about 1- 10kg (roller weight is loaded uniformly on substrate width).
3. Wind sent out substrate by dancer roller with air shaft of winding shaft. Before winding shaft cullet removing or meandering correction(alignment) function is equipped. We have experience of meandering accuracy +0.5mm in substrate width.
4. In case you need high accuracy transfer servo motor drive and meandering correction (alignment) unit in winder unit is available.? We design and develop best suited system for customer request.
Note: Monthly production Capacity : 4 sets depending on specification.
Get in touch with us